We are located at 177 Amsterdam Avenue at the corner with 68th St.
Opening hours are 10 am- 7:30 pm
No Reservations needed, just walk-in!
(Last time to walk-in and paint or pick up is 7:00pm)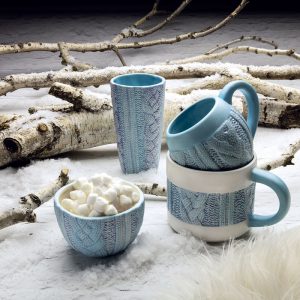 Color Me Mine, the world's leading paint your own pottery painting studio chain, has arrived on the Upper West Side.
New York, Jan 2020 The beautiful corner store with floor-to-ceiling windows is conveniently located in the heart of Lincoln Center at 177 Amsterdam Avenue and is open 7 days a week, 10:00 am to 7:30 pm.
The upscale studio offers an extensive selection of pottery pieces and materials to create a one-of-a-kind keepsake that you'll enjoy for years. With a large children's range including piggy banks, figurines (even Marvel characters, Snoopy and Hello Kitty) to dinnerware, home decor, and functional pieces for adults – there's something for everyone. And with a rotating selection that also features seasonal pieces, you're guaranteed to discover something you love in every visit.
Treat yourself or create a gift for a loved one. Bring family and friends and make memories as you let your creative flair flow; bring a date or even visit solo for some therapeutic painting. The options are endless and there's no need to reserve – just walk-in and get started!
During your experience at the studio you will be provided with paints, brushes, and art supplies that'll help create your unique art piece.
The talented staff at the studio will guide you through the painting process to help you achieve the result you want and after you are done painting, the team will take care of the rest. Your art piece will be glazed for a shiny and smooth finish and will be fired in Color Me Mine's kilns for over 10 hours for durability. It will be ready for pickup soon after, and you'll enjoy it for a lifetime.
No matter your age or skill level, you'll have a great time, so sit back and enjoy spending quality creative time at Color Me Mine.
The Upper West Side location is also ideal for birthday parties of all ages, as it has a semi-private party area located within the studio. You can conveniently book your party at upperwestside.colormemine.com.
Color Me Mine is open 7-days a week, 10:00 am to 7:30 pm – no reservations required.
Color Me Mine is located at 177 Amsterdam Avenue, New York City, NY.
COLOR ME MINE
Color Me Mine is the leader in the contemporary ceramics industry. Each location is an upscale art-as-entertainment studio offering unfinished ceramics and other craft media. Customers enter a relaxing environment, choose one of 400 unfinished pieces, and spend an hour or two painting it to express their own vision. Ceramic pieces are left to be glazed and fired, then picked up later.