Skip to content
FUN-draising news
1. Color Me Mine UWS makes a donation to PS 334, the Anderson School
PS 334, the Anderson School is a K-8 public school on the Upper West Side of Manhattan, serving over 500 children from all 5 boroughs. The school's Annual Auction is its biggest social night and one of its largest fundraisers of the year!
Led by dedicated parents from the school's PTA, the Auction raises funds to pay for critical programs and support services that would otherwise not be available, including teaching assistants, classroom technology, gym and sports equipment, foreign language, and chess instruction.
To make their Annual Auction a success, the PTA relies on individuals and local businesses to donate items (gift certificates, classes, theater tickets, restaurant discounts, etc.) to be put up for bidding in Live and Silent Auctions, as well as online. Color Me Mine UWS has proudly supported PS 334, the Anderson School, fundraising efforts by donating a party package for their online auctions.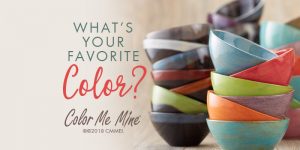 2. Color Me Mine UWS makes a donation to Manhattan Day School (MDS)
Located on the Upper West Side of Manhattan, Manhattan Day School – Yeshiva Ohr Torah is an Orthodox yeshiva that has been providing quality N-8 Judaic and General Studies education since its founding in 1943. Manhattan Day School is a 501(c)(3) non-profit organization.
3. Color Me Mine UWS makes a donation to Nursery School of Habonim
About the school: We embrace the tradition and practices of Conservative Judaism, with all of its enriching complexity, and simple joyous expression of Jewish tradition. At Habonim, we are a community that welcomes each individual's journey. We invite your Jewish educational, ethical, spiritual, and intellectual interests, to be brought together with others to create an environment of enrichment, learning, and caring. As every human being is created in G-d's image, we welcome everyone regardless of sexual orientation, religious background, or level of observance to participate with us.




About Color Me Mine UWS:
Color Me Mine, the world's leading pottery-painting studio chain, has arrived on the Upper West Side! We are located in the heart of Lincoln Center at 68th Street and Amsterdam Avenue. Our studio offers hundreds of ceramics, paints, brushes, and art supplies for you to create a one-of-a-kind art piece.
Our talented staff will guide you through the painting process to help you achieve the result you want. After you are done painting, we'll take care of the rest. Your art piece will be glazed for a shiny and smooth finish and will be fired in our kilns for over 10 hours for durability. Your art piece will be ready for pickup in a matter of days, and you'll enjoy it for a lifetime.
No matter your age or skill level, you'll have a great time. Bring your family, friends, or a special someone. Then sit back and enjoy spending quality creative time at Color Me Mine!
Top