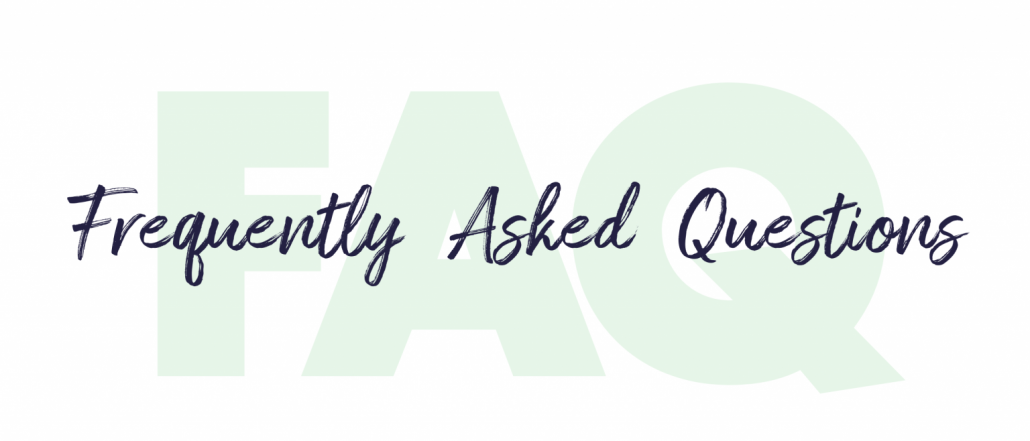 Are you curious about the colorful world of Color Me Mine? Whether you're a first-time visitor or a long-time fan, we understand you might have some questions about our paint your own pottery experience. In this blog post, we'll address frequently asked questions to help you discover everything you need to know about Color Me Mine. So, let's dive in and uncover the exciting details!
What is Color Me Mine?
Color Me Mine is a paint your own pottery studio that offers a unique and creative experience for all ages. We provide a wide range of unpainted ceramic pieces, including plates, mugs, figurines, and more, ready for you to personalize with your artistic touch.
How does it work?
At Color Me Mine, the process is simple and enjoyable. Choose your favorite unpainted ceramic piece from our extensive selection, select your colors, and let your creativity flow as you paint your design. Our friendly staff is available to offer guidance, painting tips, and techniques to help you create your masterpiece.
Do I need to have artistic skills or experience?
No artistic skills or experience are required! Color Me Mine is a welcoming space for beginners and experienced artists alike. Our knowledgeable staff is here to assist and inspire you throughout the process, ensuring a fun and stress-free painting experience.
Can I bring my family and friends?
Absolutely! Color Me Mine is the perfect destination for quality time with your loved ones. We encourage families, friends, and groups of all sizes to join us and create lasting memories together. It's a fantastic activity for birthdays, family outings, team-building events, and more.
How long does it take to complete a project?
The time required to complete a project varies depending on the size and complexity of the piece. On average, painting a pottery piece takes around 1-2 hours. However, there's no rush—take your time and enjoy the process at your own pace.
What happens after I finish painting?
Once you're done painting, leave your masterpiece with our staff. We'll glaze and fire the pottery in our kiln – at a whopping 1830 degrees! – transforming it into a durable, food-safe, and vibrant ceramic piece. Your finished artwork will be ready for pick-up in about a week.
Do I need a reservation at Color Me Mine Upper West Side?
We accept walk-ins on a first-come-first-serve basis. We do recommend making a reservation online to guarantee space for you and your party. On Saturdays and Sundays, we are especially busy and typically have limited space for walk-ins. Reservation time is 1.5 hrs and must be made online using this link
What is the pricing of Color Me Mine Upper West Side?
There is a studio fee of $15 per painter (per person on Saturdays and Sundays), which covers the cost of paint, any supplies used, and our processing of the ceramics. This is in addition to the cost of the ceramic you choose to paint. Most of our ceramics range in price from $22-$45.
What discounts does Color Me Mine Upper West Side offer?
We offer a variety of weekly discounts, which can be viewed on our monthly calendar. Color Me Mine offers an online reservation system for your convenience. To secure a spot, customers can make a reservation and pay the studio fee of $15 ahead of time. If there is a special promotion available at the time of your reservation with a lower price, the difference between the special price and the reservation fee will be applied at the studio as a credit towards the customer's ceramic purchases.
Can I bring alcohol into the studio?
Color Me Mine Upper West Side has a no-alcohol policy. We do not allow any open alcohol to be brought into or consumed in the studio. New York State requires a liquor license for BYOB.
How many people can I include in my reservation?
A maximum of 7 people can be included in a reservation. To make a reservation for 8 or more people, please use this link.
How long will Color Me Mine Upper West Side hold my items until I can pick them up?
We can hold your items for a maximum of 60 days. Any unclaimed item will be donated to raise money for Candlelighters NYC.
Can I paint at home?
Yes! Our studio would happily wrap up a piece of your choice with some selected paints and brushes for an up-charge. You must use the provided paints if you wish to bring it back for firing. We use underglazes as paints as they are specifically made for creating colorful ceramics.
Are your paints non-toxic?
All of our paints are non-toxic and water based. When your painted piece is glazed & fired, it becomes food-safe, dishwasher safe and microwave safe.
Do you have items for babies and toddlers?
Toddlers have fun making their own masterpieces with plenty of supervision. We offer a discount on Mondays for kids under 5 yrs old since they tend to paint really fast and we don't want you to miss the fun! Another option is print keepsakes! We will help you stamp your little ones' hands/feet onto your favorite piece to create a beautiful memory that will last forever.
Can I host special events at Color Me Mine?
Absolutely! Color Me Mine is a fantastic venue for special events. Whether it's a birthday party, team-building activity, bridal shower, or any other occasion, our studio can accommodate groups of all sizes. Click here to view our current event packages and availability.
Is Color Me Mine Upper West Side a dog-friendly studio?
Absolutely! We adore having furry friends visit our store and have even prepared free treats to pamper them during their visit. However, we kindly request that dog owners take full responsibility for their pets' conduct and any potential damages that may occur. Our priority is to ensure a pleasant experience for all our customers, both two-legged and four-legged alike. So, if you decide to bring your dog along, we trust that you'll keep an eye on their behavior and be considerate of others in the store. Thank you for your understanding and cooperation! We can't wait to welcome you and your adorable companion
Can I purchase gift cards?
Yes! Color Me Mine gift cards are the perfect way to share the joy of pottery painting. They make great gifts for birthdays, holidays, and other special occasions. Visit this link or our studio to purchase gift cards.
Where are you located?
We are located at 177 Amsterdam Avenue (corner of 68th st) in New York City.
What are your opening hours?
We are open Monday – Thursday from 10 am – 7 pm. Friday, Saturday, and Sunday from 10 am – 8 pm. The last time to walk-in and paint is 1 hr before closing
Is there any age limit to paint pottery?
Nope! Everyone is welcomed at our pottery painting studio